In 2019, KLF extends its flagship vaccination programme to cover private schools, establish a new HPV immunization and education programme. The programme will provide at-cost HPV vaccination to girls and boys and health education for both parents and students.
Over the last few years, the Karen Leung Foundation has collaborated with The Chinese University of Hong Kong (CUHK) in running a "Cervical cancer prevention education and prophylactic HPV vaccine programme" in public schools in Hong Kong. Through surveys and studies, the programme aimed to increase uptake rates as well as promote the awareness of cervical cancer and HPV-related cancer through education and vaccination campaigns in the school setting. In 2018, the government announced the first publicly funded HPV vaccination programme starting from the school year 2019/20. However, the government programme will only cover the Primary 5 girls. In another words, the soon to be launched government programme will not cover older girls or any boys. Therefore, KLF continues it effort in increasing the vaccine uptake to fill in this service gap in Hong Kong community.
Programme snapshot:
Health Talk at ISF Academy
On June 11, we kicked-off our pilot private school HPV vaccination programme with a parent educational session at the ISF Acedemy in Pokfulam. During the one-hour session, Dr Chung, Medical Doctor from Dedicare and our programme partner, addressed commonly asked questions, including vaccine schedule, safety and efficacy. The session received positive feedback from the parents.
In the forthcoming private school HPV vaccination programme, we will cover boys and girls, aged 12 to 14, with a two-dose HPV vaccine course across the school year 2019/20.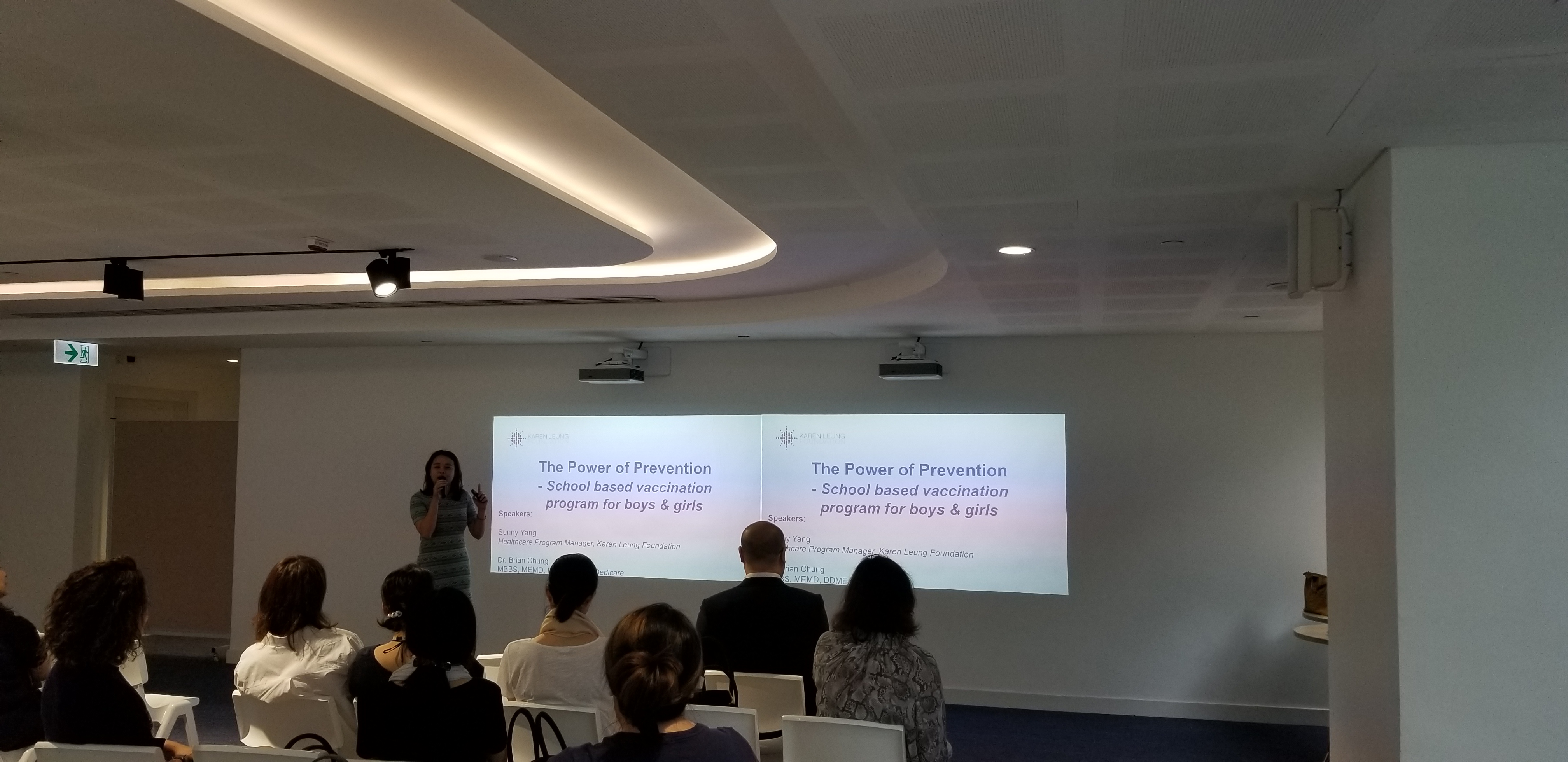 Get Involved
Interested to contribute your expertise or time? We have many avenues for individuals or corporates to get involved.
More