About the event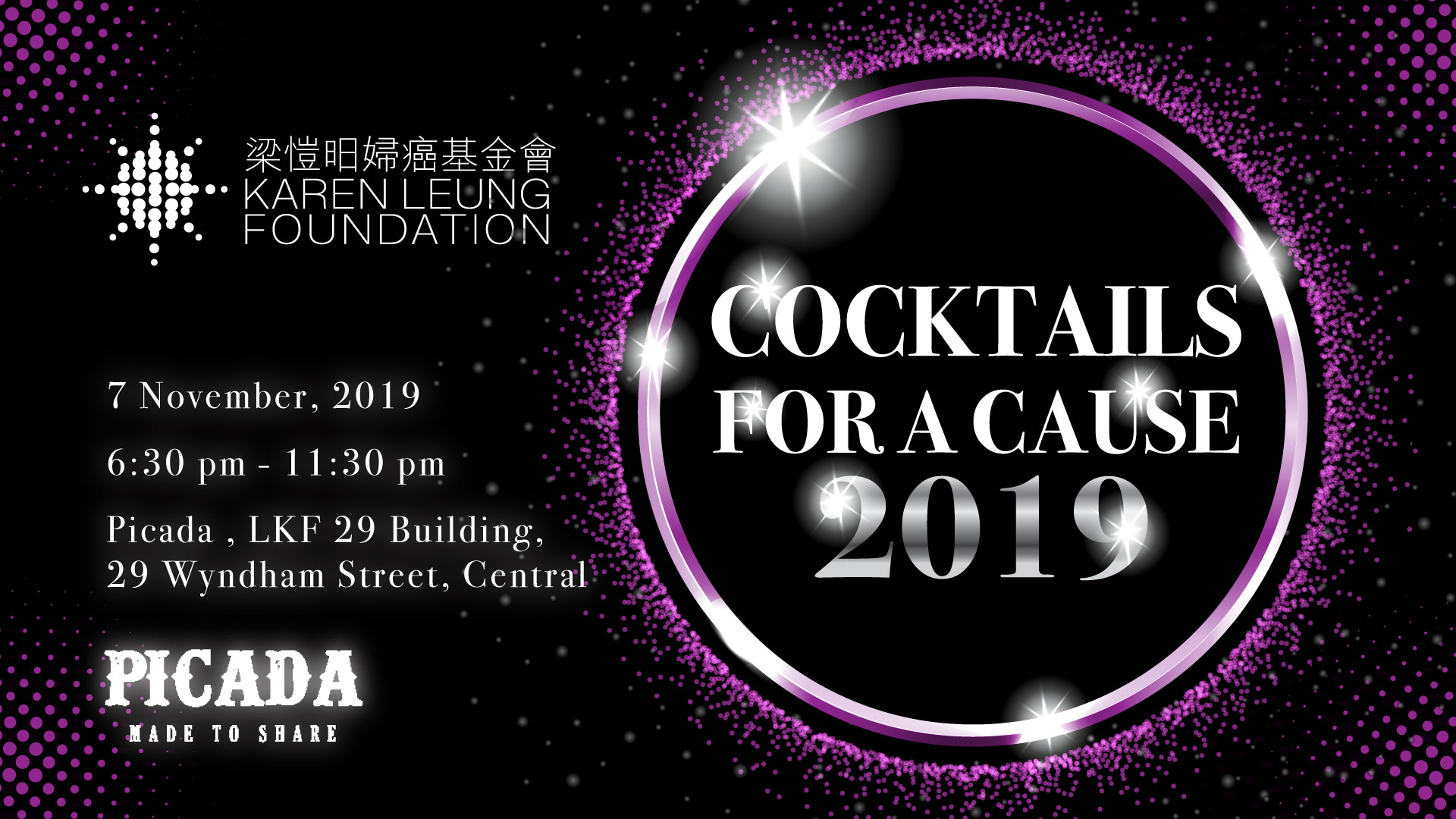 "Cocktails for a Cause" is back on November 7, 2019!
Join us on Thursday, November 7, 2019, for a fun evening of our annual "Cocktails for a Cause" event to raise money for KLF's mission to educate, vaccinate, and help prevent gynaecological cancers.
This year's event will again include our popular "bartending competition" with prizes for the "top performing" bartending team as well as the "best dressed" team.
Several rounds of the competition will take place throughout the evening. Email us to reserve your tickets, get in quick as spaces are limited!
Team registrations:
Bank of America Merrill Lynch
Goldman Sachs
Morgan Stanley
Oasis
Robert Walters
UBS
Tickets at the door are HK$ 400 and early bird tickets are available until November 6 at HK$ 380 each, one raffle entry is included with each ticket purchase. Team tickets of 10 are available at HK$ 3500 which includes 10 entries to the raffle draw.
We look forward to seeing you in the event – come out and support your favourite teams and help raise money for a great cause!
Address
Picada 2/F, LKF 29 Building, 29 Wyndham Street, Central, Hong Kong
Program
Registration to this event is now closed.