News
Posted on 29 June, 2018
Dear Friends and Supporters,

As always, it's a pleasure to share a few highlights with you from what has been a very busy few months at KLF.

In May, we held a press conference to announce the results of Project Teal's Phase One as well as the start of Phase Two which is to be commenced this July. We also held a Health Talk in conjunction with 100 Women in Finance NextGen group, and we closed the month with our annual Sohn Hong Kong Investment Conference, which raised HKD 4 million from our generous sponsors and supporters. Thank you!

Noteworthy events happening in June are our participation in the " NEX Giving Day". KLF is the first Hong Kong-based beneficiary of this annual event by the NEX Group, and we were generously awarded a grant worth HKD 76,000.

We also continued our ongoing cervical cancer screening program.

As we celebrating our 5th Anniversary this year and are looking ahead towards a special celebration thereof in September, we remain indebted to our extraordinary supporters both here in Hong Kong and abroad, without whom our work would not be possible. Thank you for your generous support!

We wish you a wonderful summer – we'll be back in touch soon with more updates on our programs and progress.

Very best,
Katharina & the Team at KLF

Community Outreach
KLF x Leanne Claxton design collaboration: Limited edition on sale now!
We invite you to view and purchase the luxury scarf design by Leanne Claxton. The Hong Kong and London based artist and print designer created the silk scarf to help celebrate KLF's 5th Anniversary this year.
The design features an original sketch of the Hong Kong Bauhinia flower brought to life in colour using the iPad as a painting medium. The design is predominantly fuchsia, indigo and violet hues mixed with soft pastels tones working with KLF's secondary brand colours.
Every purchase of one of Leanne's scarves results in a donation to KLF that is directly transformational: the more you buy, the more Hong Kong girls we can vaccinate and the more Hong Kong women can get screened.

The limited edition pieces will be on sale until through the end of 2018.
Shop now

KLF in the News

HPV vaccine - News update
No doubt many of you will have seen the recent news stories around the shortage of the HPV vaccine Gardasil 9 in the Hong Kong market.

Fortunately, our 2017/18 vaccination programming is not affected as we are using a different type of vaccine. Although KLF may have to switch the vaccine type for our forthcoming 2018/19 school year programming, we have proactively addressed any such shortage risk with the vaccine manufacturer.

If you are interested in viewing the entire news coverage on the matter, please visit our website for more background and a list of recent articles. KLF has contributed to some.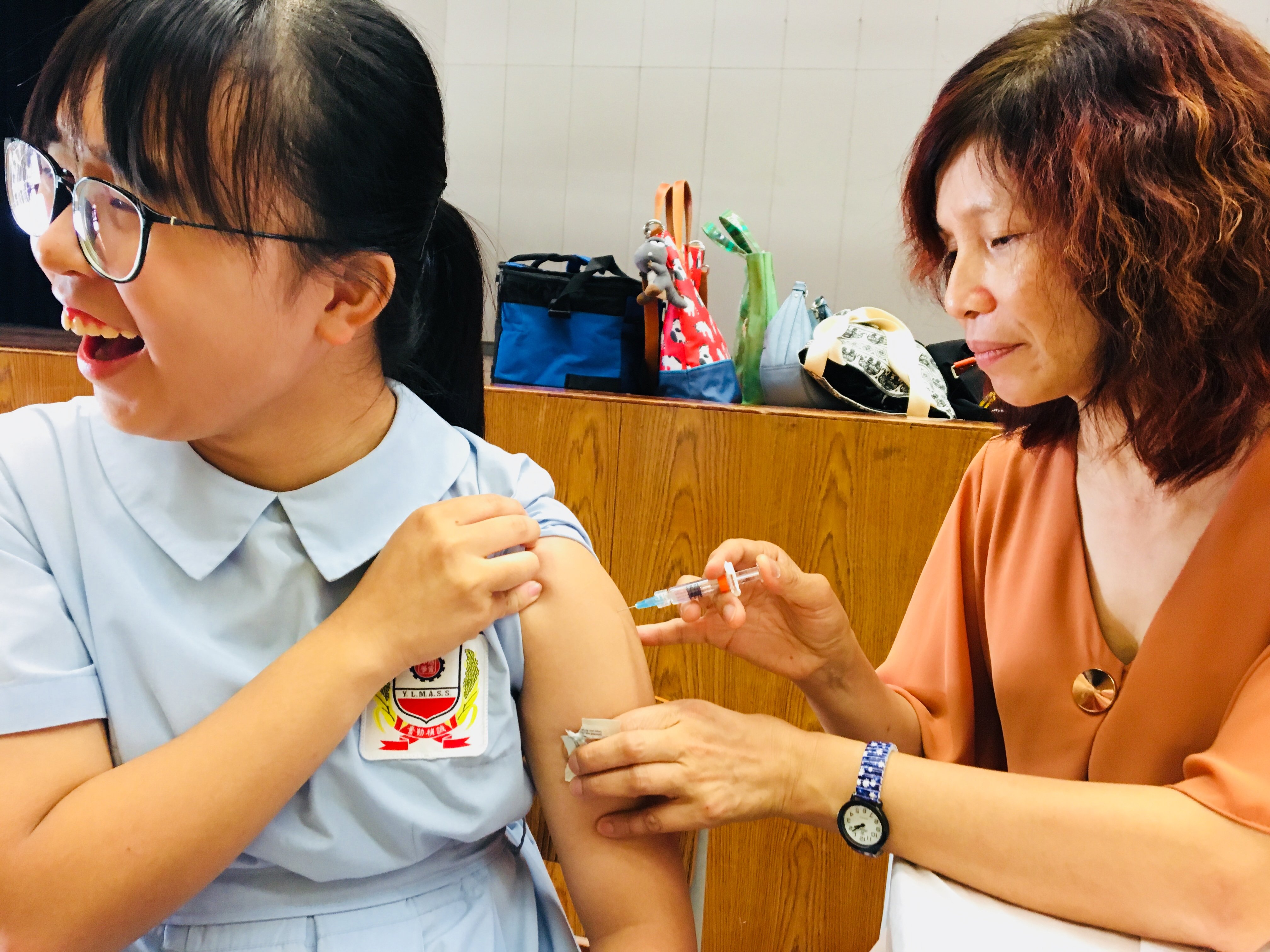 Events

Pictures from the 2018 Sohn Hong Kong Investment Conference are now available!

We have uploaded a selection of some of our favourite photos from the 2018 Sohn Hong Kong Next Wave and main stage Investment Conference to our Facebook page. As you view the photos please do like and follow our page so that we can further increase KLF's reach and maximise awareness for our cause via all of our social media channels!

• 2018 Next Wave Sohn Hong Kong photos - http://bit.ly/2JFXePy

• 2018 Sohn Hong Kong Investment Conference photos - http://bit.ly/2sQkhfZ

• Cocktail Reception photos - http://bit.ly/2JCdi4I
Get Involved now

Volunteer, donate or partner with us - there are so many ways you can help! Thank you!
Copyright © 2018 Karen Leung Foundation. All rights reserved.

Want to change how you receive these emails?
You can update your preferences or unsubscribe from this list