News
Posted on 22 February, 2018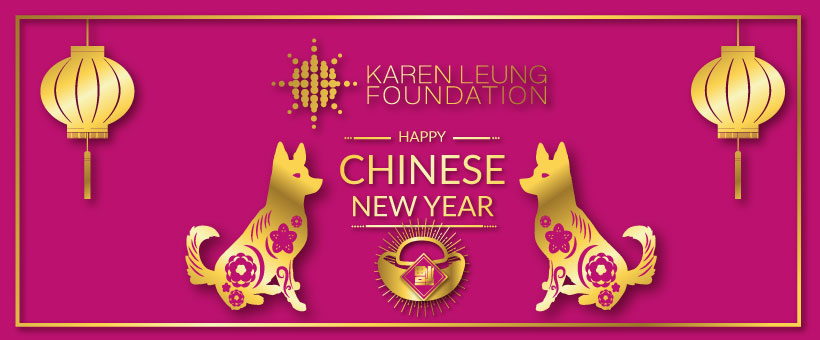 Dear Friends and Supporters,
Kung Hei Fat Choy! We hope you were able to take a few days off over the Chinese New Year and spend some time with your family to ring in the Year of the Dog.

Part of the Chinese new year tradition is to give out "Lai-See", red envelopes with money inside. The red colour symbolises good luck, so giving out "Lai-See" is to wish others good luck for the coming year. The "Lai-See" can also serve to thank others for their contribution in the past as well as to express good will.
In Hong Kong, approximately 350 million banknotes worth HK$ 10 billion are newly printed before Chinese New Year, filling plenty of "Lai-See" packets!

This Chinese New Year, please consider not only wishing those underprivileged and most vulnerable good luck, but also take action and donate some of your Lai See red packets to our programs aiming toward the early detection and prevention of gynaecological cancers. A monthly donation of only HKD 100 will provide the life-saving HPV vaccine for one Hong Kong girl. Please donate today.

The KLF team wishes you a joyful Year of the Dog.
With warmest regards and heartfelt thanks for your generous support,

The KLF Team
Program Updates
Our in-school vaccination program, which is partially funded through the proceeds of the Sohn Hong Kong Investment Conference 2017, has been a great success so far. To date, we have provided the 1st dose of the HPV vaccine to a total of 826 students in seven schools in the New Territories of Hong Kong. A special thank you to our partner schools in their efforts to organise these vaccination days and to bring this life-saving vaccine to girls in Hong Kong.
Additionally, we were able to provide counselling to women who received abnormal results as part of our HPV DNA co-testing program. The individual follow-up sessions included a result review and follow-up care planning. The entire debriefing and support process is managed by the KLF team.