News
Posted on 02 November, 2022
The Karen Leung Foundation's 5th Annual Luncheon was hosted on October 28, 2022, which again was a huge success! With over HKD150,000 raised for KLF's forthcoming programs and almost 90 people in the room, we felt encouraged that we are slowly moving towards the post-pandemic era. We'd like to extend our sincere thanks to the generous donors and sponsors!
Our Executive Director, Katharina Reimer, opened the event and provided an update on the running and forthcoming projects: project TEAL 3.1 & 4, aiming to improve screening rates to prevent cervical cancer and the #AVaccineForMe advocacy campaign in Japan to improve the HPV vaccine uptake rate.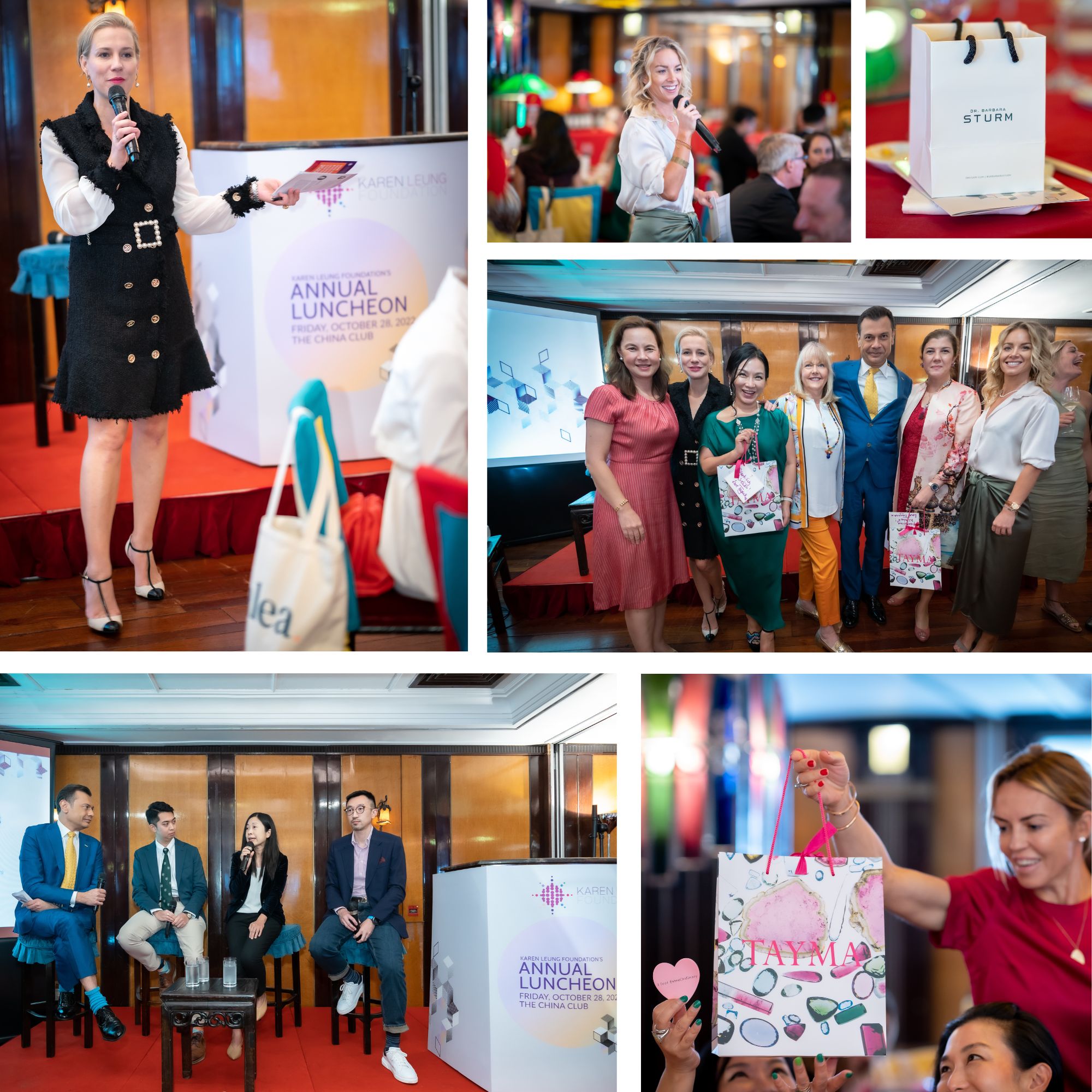 The event also featured a panel discussion on the topic of the latest tech innovations in HealthTech and MedTech, especially in the areas of cancer prevention. The expert speakers shared their insights, professional opinions and personal experiences, which deeply impressed all the guests.
In case you missed the event - please see a selection of photos here for downloading. We look forward to seeing you next year!