Health Talk at ISF Academy
On June 11, we kicked-off our pilot private school HPV vaccination programme with a parent educational session at the ISF Acedemy in Pokfulam. During the one-hour session, Dr Chung, Medical Doctor from Dedicare and our programme partner, addressed commonly asked questions, including vaccine schedule, safety and efficacy. The session received positive feedback from the parents.
In the forthcoming private school HPV vaccination programme, we will cover boys and girls, aged 12 to 14, with a two-dose HPV vaccine course across the school year 2019/20.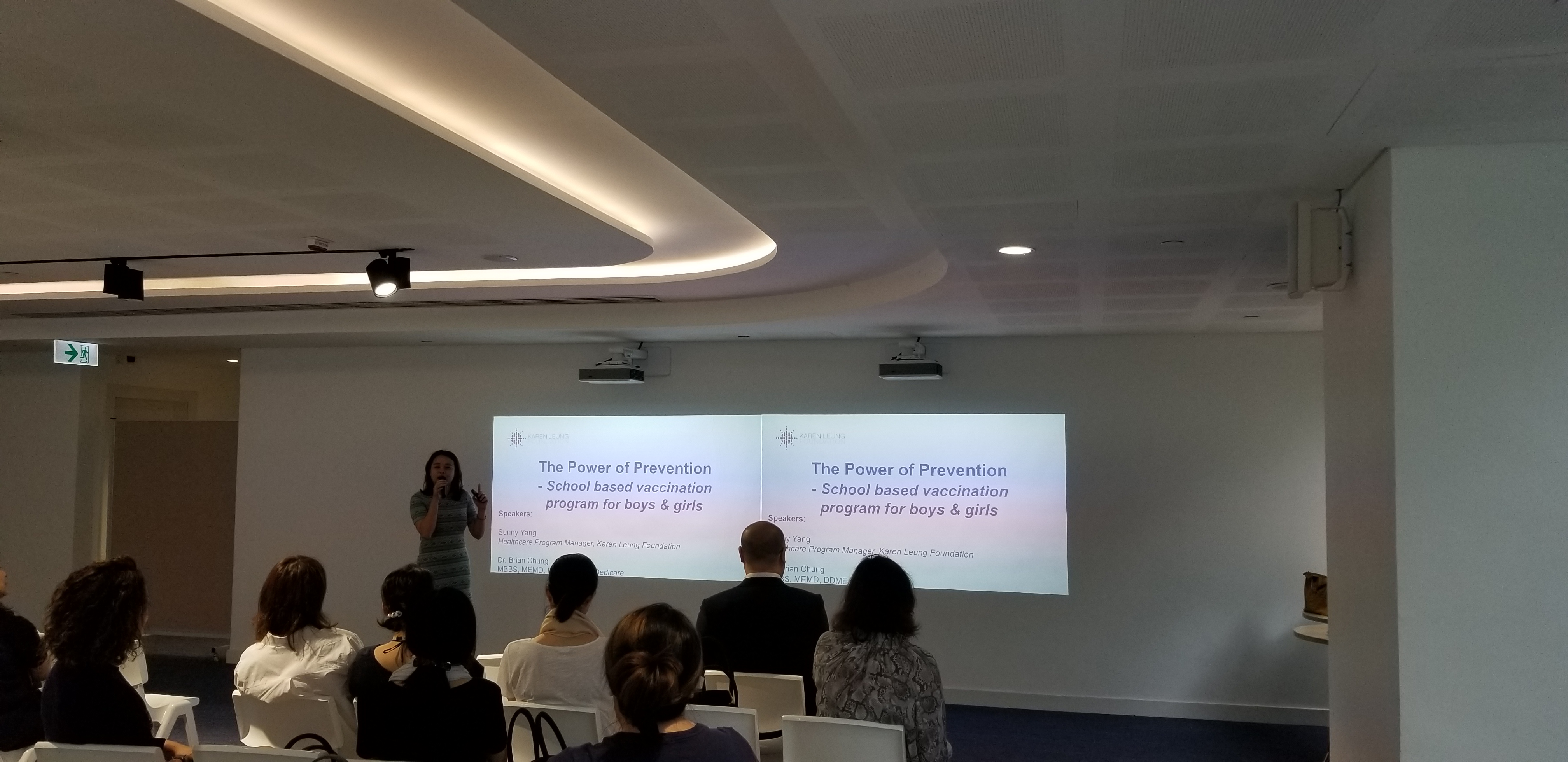 Get Involved
Interested to contribute your expertise or time? We have many avenues for individuals or corporates to get involved.
More